The Brighton Floor Sanding Company
GJP Floor Sanding Ltd in Brighton is a independent company with offices located in Guildford, Brighton & Hove, and Sussex. We have been successfully established for 10 more than years. We offer a professional floor sanding and restoration service in Brighton and Sussex for all types of wooden floors, including pine floorboards, hardwood floors & parquet floors. We pride ourselves on aiming to provide excellent service to our customers. Our quotes are based on quality and honest hard work. From initial call to the finished job we will help you all the way.
WHY CHOOSE GJP FLOOR SANDING COMPANY?
Our expert wood floor technicians at GJP Floor Sanding are renowned for the quality of the floor sanding and wood floor restoration services they offer. As a business that has been operating for over 10 years, we are highly experienced at what we do. We delight in transforming old, dull-looking wood floors to shiny attractive surfaces that get plenty of attention and comments. At GJP Floor Sanding, our sterling reputation isn't just demonstrated by testimonials on our site, but has also been verified by Which? Trusted Traders.
What is Which? Trusted Traders
Which? Trusted Traders is a UK standards organisation that has been verifying products and services for excellence since 1957. The company now offers similar approval badges for traders so that consumers can recognise which businesses offer value for money, quality services and a trustworthy reputation.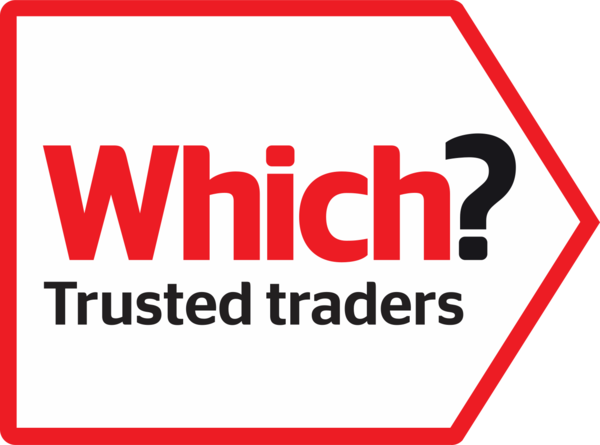 Why Choose our Leading Which? Trusted Trader Rated Company
The approval process involves a series of rigorous testing methods that businesses must pass through in order to receive an icon of approval. As a member of the Which? Trusted Traders, GJP Floor Sanding is not only verified for service excellence, but is also allegedly among the top performers in the industry.
The Which? Trusted Traders Assessment Process
Every year, Which? Trusted Trader conducts a thorough evaluation process on its members and new applicants for business viability, professionalism and excellence in customer service. Only traders that satisfy their strict guidelines make it through for approval. The examination itself is no simple feat; it requires traders remain exceptional at all times.
The assessment involves the following stages:

Credit Check
Traders must prove that they are financially stable to run their business by passing a credit background check by Which? Trusted Trader auditors. This involves an assessment of our financial records, bank statements and other reports. At GJP Floor Sanding Company, we are pleased to inform you that we have a sound financial rating.

References
It is not simply enough for a business to say that they are reputable, their customers must verify that claim. Which? Trusted Traders perform random checks on our current, prior and existing customers, interviewing them about the level of satisfaction our business delivers for them. Our customers can vouch for us any time.

Business Procedures
Our business methods and processes have been thoroughly scrutinised for structure and satisfactory administrative practice. We perform adequately in-house as much as we do in the field. Which? is satisfied with the conditions of our operations and we have continued to scale through every examination stage.

Interview and Assessment
Every year, our staff receives visits from the assessment team who interview them for excellence on the job and customer service principles. These visits are unexpected so the interview is genuine. Our technicians and consultants are highly trained to respond to customer's needs.

Code of Conduct
GJP Floor Sanding Company is a member of Which? Trusted Traders and has signed an agreement to abide by its standard rules and regulations. The aim is to ensure that customers are adequately treated in any service offered. This happens when the other examination processes have been completed.

Endorsed Trader
When a trader has successfully passed all tests prior to approval, they are awarded with a Which? Trusted Traders' badge of recognition. GJP Floor Sanding company is a Which? recognised business and we aim to guarantee our customers a professional, high standard,  service delivery.
Call us on 01273 770 499, and contact one of our expert consultants
If your wood floors are scratched or beginning to creak, then contact us for floor sanding services.
GJP Floor Sanding was featured in Latest Homes & Sussex Life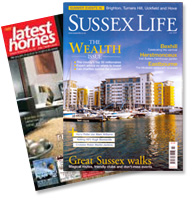 See GJP Floor Sanding Brighton as featured in Latest Homes magazine. If you're thinking about revamping the wood floors in your home, GJP Floor Sanding in Brighton is the place to go. With our new office in Guildford Surrey complementing into our existing premesis in Brighton & Hove, Sussex; GJP Floor Sanding Brighton is quickly becoming one of the most successful Professional Floor Sanding companies in South East England, servicing Brighton and Hove, Sussex, Surrey, Kent and London.
Not sure what you want? Our fantastic team of staff are happy to share their flooring expertise and can advise you on sanding options, stains and finishes. Feel free to give us a call for free advice…
Our Promise
Attention to detail and honest hard work are important assets. We make sure we keep you informed from start and finish, aiming to ensure that you are satisfied with the work carried out. Over the years we have built up a reputation for quality floor sanding / restoration and honestly priced work throughout Brighton & Hove, Sussex, Surrey, Kent and London. Our extensive portfolio and references means you can be rest assured you are employing someone who cares about their customers and strives to provide you with a service you desire. Click here to find out more.