Why Choose GJP Floor Sanding Company?
At GJP Floor Sanding, we strive to delight our customers with the level of service we offer. Transforming dulling wood floors to shiny floorboards, and giving a radiant personality to their rooms is what we do.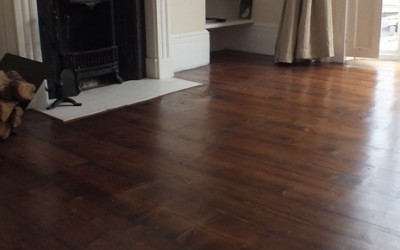 We have an excellent reputation for:
Highly Experienced Professionals
Our floor sanding technicians are some of the best in the area. With a combined 30 years of experience among us, we bring many years of knowledge to every sanding project. The result is a beautifully stained floor or an attractively finished floorboard; in short, exceptional results.
Our technicians also give useful maintenance advice for your wood floors to make them last
Excellent Service Delivery
Our expertise does not end in our floor sanding skills. We are a friendly company that puts you at the centre of what we do. The staff of GJP Floor Sanding are trained to deliver excellent customer service to the homeowners and office personnel whose floors we work on. We consult with you to understand your goals and wishes, and then make them a reality. We are then here, available, for advice and guidance after the work is done. We want you to tell people about us, just as scores of our previous clients have done. Word of mouth is crucial to our growth, and we know that it is only by exceeding expectations in floor sanding and restorations projects that you will refer us to anyone.
Latest Floor Sanding Technology
Because of our commitment to quality delivery, we have invested significantly in the quality equipment we use for our client projects. In the industry, we are renowned for using cutting edge technology to sand, buffer and re-finish wood floors. We also use first-rate materials like the German "Hummel" and the "Bonner" from Sweden. Our power vacuums use a hepa-filter which eliminates dust almost completely.
Our expert technicians display the highest level of professionalism in their jobs. We keep to time and communicate effectively any information that you need to know. Our pricing is simple and there are no hidden charges. We aim for compete transparency, as we know that this approach is the route to your satisfaction.
Before we start any floor sanding job, we do a thorough sweep of the room, removing obstructions such as nails, staples and uneven boards. We select the most suitable materials for your room and plan a re-finishing process that is guaranteed to make your floors last. We don't leave things to chance. That's why our customers have so much confidence leaving their precious floors in our capable hands.
Our stellar reputation in the wood floor business has earned us lasting partnerships with similar practitioners, dealers and consultants. As a result, we have access to the best working materials and can advise our customers, and obtain for them quality materials at cost effective rates. This means great value for you.
Quick Response and Customer Reach
Our company has a reputation for rapid responses in times of emergency. Due to the number of professionals we have and the quality of our resources, we can afford to respond quickly, covering a large area within a short time. Be it a rotting floorboard in the home or a broken pinewood at your office premises, we will be there in no time to resolve the situation.
Do you have an urgent need for a wood floor expert? Call us now on 0777 769 931
You should choose us because our excellent reputation precedes us, and our hundreds of happy customers demonstrate that we complete floor sanding projects the right way.
We offer one of the best floor sanding services in the area, restoring old wood floors to pristine conditions, one home and business at a time.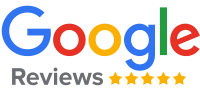 Why not give is a call today for free floor restoration advice or an obligation free quote?