Are your office wood floors scratched or dull?
Your business premises should not only have a warm appeal but also reflect professionalism, like the services you offer.  Having a professionally sanded floor at your workplace reflects positively on  your brand.
At GJP Floor Sanding, we have been delivering excellent standards in wood floor sanding, in the South, for over 10 years. You can transform your old-looking wood floors to good as new. You'll be amazed at what we can do with commercial floor sanding process.
That's not all… Professionally sanded wooden floors will have dramatically increased longevity, meaning you won't have to take out a business loan to get them replaced in the future.
Call our expert commercial floor sanders for a no obligation, free consultation on 07773 769 931
Our sanding process for commercial floors is one of a kind, and involves the following steps:
Repairing your Floors
Perhaps your floorboards are old or were damaged by heavy duty work on your property. Don't leave them that way, after all you want your business environment to communicate excellence. We can easily rid the damaged floors and fix them with reclaimed pine floorboards to give your office that warm appeal.
Filling the Gaps Between Floorboards
The next stage involves filling the gaps in between floorboards to give them a uniform finish. One disadvantage of gaps in your floors is that they allow cold air in, through the air bricks. A filled gap provides insulation and stops draught, giving your office a more productive environment.
Sanding your commercial floor
Here at GJP Floor Sanding, we deliver the best professional services in floor sanding. We do this using the finest quality equipment in the industry. This includes the German "Hummel" and the Swedish made "Bonner", as well as, a power vacuum that controls dust emission, so that there is little or no inconvenience at your workplace.
Request a quote today online, or by giving us a call.
Staining or Selecting a Colour
Stained floors add that touch of beauty and warmth to a room, and can give your business premises a calm appeal. Consider choosing a walnut or antique pine colour for your sanded wood floor. Your customers can't help but feel comfortable under such relaxing tones. Our Morrells floor stains are durable, have a high opacity for colour depth and dry fast, so that your business isn't interrupted longer than is necessary.
Refinishing your Floor
We know that sanding makes wood floors more permeable to moisture, and that is why we finish them immediately with lacquer (varnish). Lacquer is the most practical and lasting solution for wood floor finishing. What's more, it requires less maintenance in the future. We also apply the best quality seal to complete the job to perfection.
Are you considering a wood floor makeover at your commercial premises?
Call an expert on 07773 769 931
Our business has been approved with a Which? Trusted Traders stamp of approval. This signifies the excellence of our flooring solutions.
Transform that tired looking office room, retail floor, or prestige atrium, and create a rich exciting atmosphere by calling in our commercial wood floor sanding specialists.
We guarantee total satisfaction through our quality process.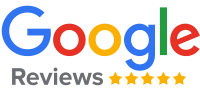 Why not give is a call today for free floor restoration advice or an obligation free quote?