How to Strip and Sand Stairs
Stripping and sanding stairs is probably the most tedious part of floor restoration, and it is best done by experienced professionals. When well-done, your stairs can become an exquisite, integral part of your property's interior design.
The paint on your wood stairs may have become chipped and the wood may be discoloured. GJP Floor Sanding in Brighton recommends stripping the wood to repair it or to effect a complete remodeling for a different look.
The stripping and sanding process is done almost entirely by hand and requires a lot of strength, endurance, and attention to detail.
The process is best done by professionals who love what they do and will happily go through every inch of your stairs, cutting no corners, to make your wood stairs beautiful again.
Our stripping and sanding process is so thorough you may not have to stain it unless you require a different colour to the existing one. Some of our clients find sealing to be enough after the stripping and sanding process.
A tasking job best done by the best professionals
Your stairs will require several rounds of stripping and sanding. Care must be taken to avoid scratching and chipping the wood during this process. Stairs are generally a high traffic area; the process must leave the wood stronger, and not weaker.
Stripping your stairs can be a messy job. Unless done by outstanding professionals, it can be an intrusive process that leaves you thinking you could have done without it.
GJP Floor Sanding professionals in Brighton have 30+ years of experience – and a few tricks up their sleeves – to complete the stair sanding and finishing process in a quick and unobtrusive way.
Stripping Your Stairs
Before we set about stripping your stairs, we ensure that every slab of wood on your stairs is in good condition. We effect a repair or replacement if required.
We apply top-quality varnish removers. This makes the surface paint and old finish come off quite easily.
We then use our scrapers to remove every bit of old paint and chipped wood that has undermined the beauty of your wood stairs.
Afterwards, we use the right chemicals to clean the wood and remove residual strippers and old finish.
Sanding Your Stairs    
We use our hand sander to sand every inch of your wood stairs. We perform this process as many times as required to achieve the smooth, clear effect that our high standards demand. Afterwards, we clean off residues left by the sanding process to prepare your stairs for the next stage of restoration.
Our sanding process is so thorough and effective you can decide to only apply a varnish to give it a shine. If you require a different colour for your stairs, then it's ready for application of the new stain.
Combining expertise and top-quality products
We understand that the stairs are a high traffic area. If the stripping and sanding process is not done right, you may require more work done on your stairs real soon. Worst case, you may require a complete refitting of your wood stairs.
When stripping and sanding your stairs, we pay special attention to the nature of the wood. Using the wrong varnish remover or the wrong degree of sanding can weaken or even damage the wood.
Also, during this process – and indeed, all through the floor restoration process – we only use chemicals that are friendly to humans and to the environment.
Whatever the nature and state of the wood, and whatever your requirements may be, we have the expertise and professional touch to deliver a superb wood stair restoration service to you in Brighton.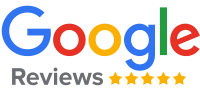 Why not give is a call today for free floor restoration advice or an obligation free quote?