Floor Repairs
A lot of people get in touch with GJP Floor Sanding Brighton who are worried that their floorboards are too damaged to restore. They are usually surprised by the incredible results that we can achieve, even when the floor seemed irreparable before. Old wooden floors are usually the most beautiful, but often they need a bit of work to bring out the full beauty. This is especially true in renovation properties, or floors that have been hidden under a carpet or tiles for a long time.
Free Survey
The great thing about wood is that it's incredibly resilient, and even serious problems can often be fully treated. Our team will come into your home our business and identify any problems, and give you a full quote for any necessary treatment or repairs.
Even if the problems with your floor look extremely serious, chances are that we'll be able to treat the problem with the minimum of hassle and expense. After all, our highly qualified floor technicians have encountered problems of every nature before, and we never walk away from an unsolved problem.
Damp Issues
Sometimes floor boards can become incredibly damaged. This is either through neglect, or because tradespeople such as plumbers or electricians have cut through the boards to access pipes or wiring. We can easily repair or replace floorboards like this. We have the resources to obtain reclaimed floorboards that perfectly match your existing floor, even if it's an unusual colour or made from a rare wood. GJP Floor Sanding Brighton (click here to read more about damp issues) can handle virtually any damp issues.
Rising Damp
Rising damp has many different causes. It's usually due to the failure of some kind of damp proofing structure or equipment, or occasionally because there isn't any damp proofing installed in the first place. It can also be caused by re-plastering problems or simply as a result of the build up of condensation underneath the floor.
Rising damp can be an extremely serious problem in a home, and can lead to serious aesthetic and structural defects. Our skilled flooring technicians can identify rising damp, determine the causes, and quickly work to stop it. If you suspect you may have rising damp in your home, get in touch with GJP Flooring Brighton today for a damp proofing survey to avoid further damage to your home.
Wet Rot Symptoms
Wet rot is often caused by damp conditions, and it can spread through a property incredibly quickly. It quite literally eats up wood, leaving nothing but splinters in its wake. As you can imagine, this swiftly and severely degrades the integrity of internal structures in flooring. Fortunately it's fairly easy to get rid of. The first step is to identify and remove the source of moisture. Then, once the timber dries out, the spread of the rotting will stop. Of course it's not always so simple to find the cause of the damp and eradicate it, but that's where we come in. Get in touch with us today to take care of your wet rot problem.
Signs of Wet Rot
It's easy to tell if you have wet rot. The first thing you should be looking for is extremely damp wood. It might even feel saturated, like a sponge. Then, when you inspect it more closely, the wood will either crumble into soft, flaky splinters or be extremely soft to the touch. As you might imagine, wood like this has lost all integrity.
The best way to deal with it is to remove the effected timber, and replace it with a new piece of wood that has been safeguarded against the spread of wet rot. Then we will perform a wet rot treatment on the surrounding areas of wood, using a specialist chemical spray, among other methods. Our team of Brighton professional flooring technicians has the extensive skills and experience required to perform this task with expertise.
Dry Rot
Dry rot starts out as a minor problem, but it can become serious very quickly. It can spread over an entire floor at a lightening speed, destroying the structure of the timber and causing it to crumble.
Fortunately this is a problem that can be avoided, but it has to be attended to with great haste to avoid serious damage. To stop your dry rot problem advancing, get in touch with GJP Floor Sanding Brighton at your earliest convenience.
Dry Rot Symptoms
The main symptom of dry rot is discoloration and structural degradation. Generally timber infected with dry rot will be a dark brown colour, and will crumble in the hand. You may also see the actual fungal spores, which look like grey strands of hair. Advanced cases may be the sight of Mycelium fungus growth, which can be identified by its cotton wool like appearance. These small puffs of fungus can range in colour from a dark grey to a bright white.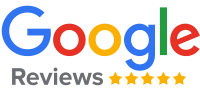 Why not give is a call today for free floor restoration advice or an obligation free quote?