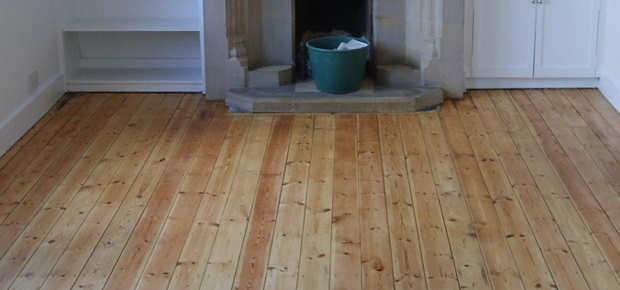 Are you looking at the process of oiling your wood floors? Do you need advice, guidance, or a quote from a quality wood flooring company?
Oiling, or lacquering as it is also called, adds that glittering shine to your wood floors and brings a stunning look in any room. It is one of the concluding stages of our floor sanding process and we do a marvellous job of it.
At GJP Floor Sanding, our flooring professionals have a glowing reputation for restoring dead wood floors to life and creating a super shine. Our customer service levels are second to none in the business, and by using the latest technology and materials for oiling wood floors, our service delivery has consistently wowed our hundreds of happy customers; and we can put a smile on your face too.
Contact Us to Request a Free Wood Flooring Oiling Assessment or Quote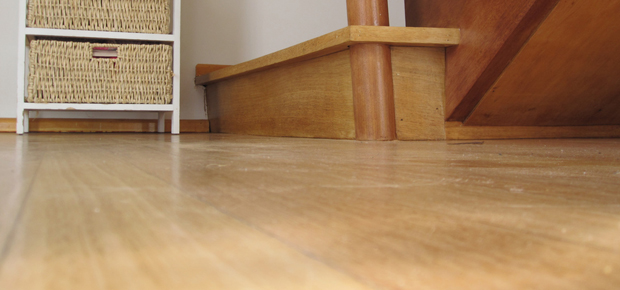 A Hallmark of Quality
If you feel your wood floors are currently off colour or dull, don't hesitate to contact us on 07773 769 931.
GJP Floor Sanding Company is a Which? Trusted Trader approved company which signifies the commitment we put into delivering excellent service to each and every one of our customers.
What's more, we are available every day of the week, and offer an obligation free visit if you want advice about oiling your wood floor.
Contact us now for a free, transparent wood oiling quote, and to find out how we can make your wooden floors shine with quality once again.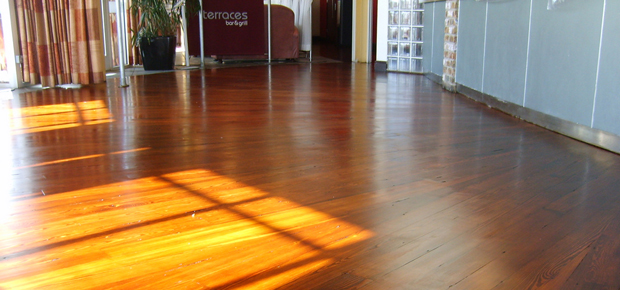 The Wood Oiling Process
This normally comes as the fifth stage in restoring a wood floor. At this point, we ensure that your wood floors have been properly sanded and power vacuumed. There is often a confusion between lacquering and hard wax oiling; the major difference is in the type of pile roller used for each process.
When a floor has been freshly sanded, it becomes porous to water or atmospheric moisture, hence it is advisable to coat immediately with oil or lacquer (varnish). We use a high quality roller for the oiling process because we want to give the floors a fine finishing.
The lacquer used by our professionals doesn't only beautify the wood floor, but it is hard wearing and improves its durability. It also requires less maintenance all year round.
We start from a corner of the room, applying the oil mix along the ends of the corners (about 24 to 36 inches wide), then we proceed down the end board using the grain against the back wall. Oiling wood floors requires some skill in order to avoid puddles of oil or lacquer on the floor. GJP technicians are professionals at this, and we assure you of a thoroughly oiled floor with no splash or lacquer stains on any other part of your home.
Some people prefer to stain their wood floors before oiling or varnishing. We also offer this service if you desire; floor staining/colouring adds a personality to your room and gives it a cosy atmosphere with its rich tones. GJP Floor Sanding professionals use Morrells Litefast for a more appealing effect. It is also longer lasting and has a high opacity for unbeatable colour depth.
Before putting a final coat on, we usually rub the wood down with a 120 grit paper and hoover it. When applying hardwax oils to hardwood floors, our technicians prefer two coats on the surface, in some cases, a third layer may be required.
Please note that oil can only be applied over a previously used wood stain if that stain was water-based. If it isn't a water-based stain, the oil will not sink in effectively and you may get some mixed results.
Sealing and protecting your floors is an important step of the wood floor restoration process so carefully decide on what finish is best for you and your floor. Our floor refinishing London experts have plenty of experience dealing with all types of finish and will be able to help you choose the best product for your home.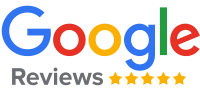 Why not give is a call today for free floor restoration advice or an obligation free quote?