Are you looking at waxing wood floors? Do you want to know more about the process? GJP Floor Sanding are here to advise and guide, and offer free, transparent quotes.
Wax wood floor finishing is sometimes considered an 'old-fashioned' look for wood floors- back in the day, a lot of companies used it before urethanes came onto the scene. In the 40's through to the 60's, wax-finishing was the common choice for hardwood floors. However, the trend is back, and has again become a favourite among builders and interior designers.
Wood wax finishing is popular because it goes really well with hand-scraped and distressed wood floors. Perhaps another reason, is because it is easy for the homeowner to maintain.
At GJP Floor Sanding, whenever we do a floor sanding and waxing job in a home, we offer our customers great advice on maintaining it for durability. Our service continues long after the job is done, because after-sales service as important to us as the rest of the process.
We use the latest equipment to provide efficiency and convenience for our customers.  Our partnership with leading manufacturers and dealers in our industry affords us the opportunity to work with the best materials, including using the finest wax products, to give your wood floors a befitting sheen.
The Wood Floor Waxing Process
GJP Floor Sanding and wood waxing experts start off by sanding the floor. If there is any damage, like a broken floorboard, we fix it with reclaimed pine wood. Sanding the floor also prepares it for finishing and staining.
In the next step, we prepare and apply a mixture with an applicator or a 6-inch bristle brush. The normal mixture is enough for 500 to 700 square feet per gallon- it could be more, depending on the size of your room. Most mixtures dry quickly, so it requires the practiced skill of a professional to apply it evenly and at a steady stride. An unprofessional, lesser-skilled technician is likely to leave streaks and applicator marks on your floor, which are difficult to buff out. With GJP floor sanding technicians, you are assured of no such problems. We have the experience and skill to get the job done right first time- every time.
Before applying a second mixture on the wood floor, we buff it with a 16-inch steel wool pad, (the grade we use depends on the kind of sheen we want, but you are guaranteed the best quality). Buffing between coats helps to prevent grain raise, air bubbles and debris in the finish. Afterwards we clean the wood floor and apply a second coat of the mixture.
Applying Wax to Wood Flooring
Before applying the wax, we buff the floor again and power vacuum it with our hepa-filtered vacuum, which minimises dust emissions. The wax applied could be paste or liquid wax, depending on your preference, though the latter appears to be most popular at the moment.
For parquet floors our professionals apply the wax straight onto the strip or plank floors or in a circular motion. We let it dry for a few hours and buff it into the floors immediately, then allow it to dry again before polishing. This gives your wood floors an excellent waxed sheen.
The process for waxing your wood floor requires more skill than it looks. If you need any guidance, or would like a quote to get our sanding professionals in to complete the job for you around your schedule, call us on 07773 769 931.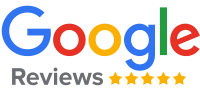 Why not give is a call today for free floor restoration advice or an obligation free quote?